Marinara & Cheese Pizza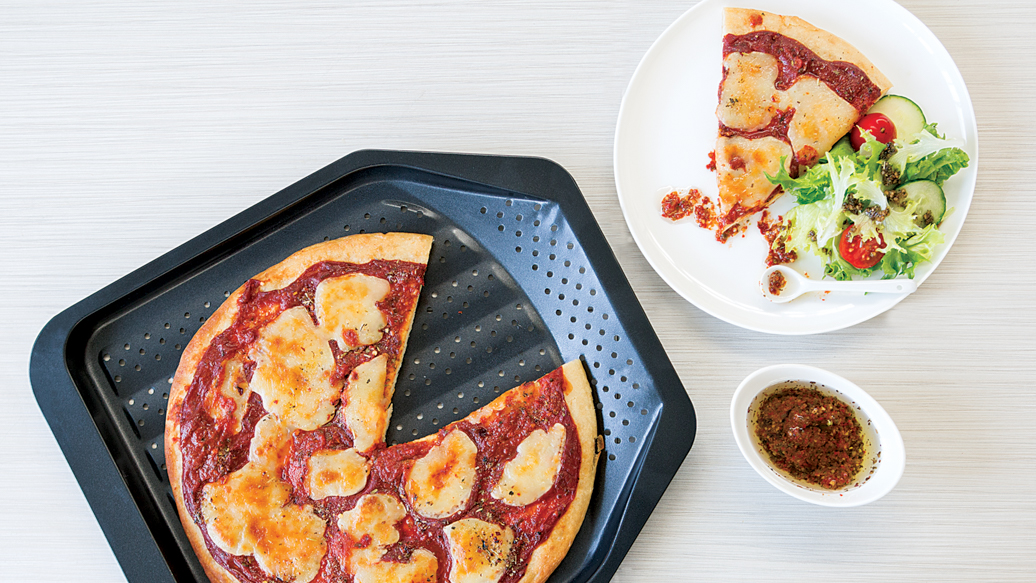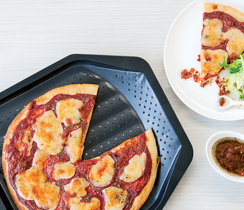 Fun and family-friendly! Call the kids in to help top this delicious, healthier house-made pizza.
Perfectly balance your plate: Top each slice of pizza with ½ C (125 ml) cooked chopped chicken breast or tofu and serve with Leafy Green Salad or 2 C (500 ml) mixed greens with 1 Tbsp (15 ml) Epicure salad dressing.
| | |
| --- | --- |
| Nutritional Serving Size | |
| Calories | 280 |
| Fat | 11 g |
| Saturated Fat | 3.5 g |
| Transfat | 0 g |
| Cholesterol | 15 mg |
| Sodium | 510 mg |
| Carbohydrates | 33 g |
| Fibre | 2 g |
| Sugar | 2 g |
| Protein | 12 g |